The Masonry Industry Training Association (MITA) was started in the spring of 1997 by a group of contractors concerned with the lack of recruitment and training of new people in the masonry industry.
MITA's main objective is to team up with high schools and colleges to promote and teach masonry to as many young people as possible.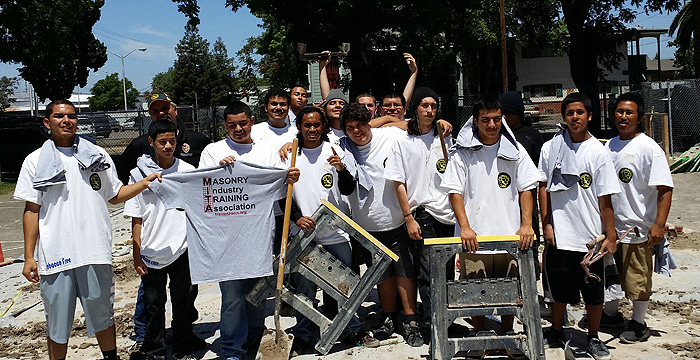 The benefits are threefold:
(1) Students are gaining experience and exposure to an in demand occupation. Trainees are receiving a head start with pre-apprenticeship. Students receive exposure to  a career in the masonry industry. Whether it's hands on, in the field, or in the office, there are a variety of masonry trade related occupation pathways.
(2) Suppliers and vendors will have better craftsmen to install their products, as trainees learn installations, applications, and are  dedicated to learning the craft of bricklayer, blocklayer, mason, stonemason.
(3) Contractors will have a better trained and eager pool of potential employees. These students will have the knowledge of the proper means and methods of construction from the beginning of their career and will be excellent prospects for future management positions.
We are constantly in contact with area schools to start masonry programs. What is essential is support from contractors and suppliers – the very industry leaders who will benefit from MITA.
The Masonry Industry Training Association is a program that has been needed in the industry for a long time. All we need now is your support and involvement. You can be a part of preserving the masonry industry into the future. Contact us today for information. It's easy to join, just download your membership application here.
Thank you!