Join now to help preserve our industry, laying the foundation for our future and training up the next generation of skilled masons with MITA! Your Application and Benefits Are Here (Download)
Preparing the Next Generation…did you know?
A shortage of skilled workers is forecast for the future. Help preserve our industry into the future.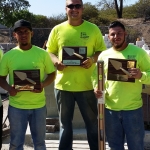 Help train up the next generation. Help by joining MITA. MITA promotes masonry and trains students towards jobs. MITA works with high schools and adult schools to teach masonry to as many young people as possible. MITA works with contractors to be in compliance with public works.
P.S. Would you consider to be a VIP guest speaker to our classes, as we have dedicated students who would greatly value wisdom shared by you!