WHAT'S IN IT FOR YOU?
Can high school girls build masonry projects? Yes they can! MITA showed how at the 10th Annual NAWIC San Diego Construction Camp. MITA puts tools in their hands and materials on site. They built 2 planters in 1 day! The planters design match the updated entrance to Athletic Fields at Kearny High School. Thanks to MITA Instructor Dave Ratynski and Modern Masonry's Esteban Leon, and to Modern Masonry for sharing your masons. BIG thanks to RCP Block & Brick for materials and supplies – the best!.
Above: Top Notch Trowel 2017 Highlight Video
---
Fastest Trowel on the Block!


Get ready for a shootout! Sign up now for sponsorships, entries, and hang your posters! Download forms and see what you need at MITA's Fastest Trowel webpage. California's Fastest Trowel on the Block Competition takes place on Saturday, October 14th. This year's event will be hosted by Angelus Block Company at their EZ Mix Plant in Rialto. Sponsorships and entries are accepted up to the date of September 11, 2017. Click here for what you need to send in! Winners go on to the National competition at World of Concrete 2018. Everyone's support of this exciting event is greatly appreciated!
---
Did you know?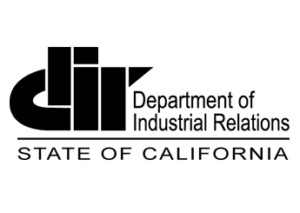 Attention public works contractors! The registration fee increased to $400 effective July 1, 2017. IF you already paid before June 30, 2017 when it was $300 to renew, you are not required to pay the increased amount. Do you work exclusively on small public works projects? Do you know about the Small Project Exemption? You do still pay prevailing wages. See if you qualify for the exemption click here.
---
Who's got kids?
Discover the world of public works! Teaching children about everything you and your crews do, is a FREE Download Here from the American Public Works Association. There are exciting stories, illustrations, activities and more. Share it with your families, schools, teachers, and friends. It's 12 pages of FUN!