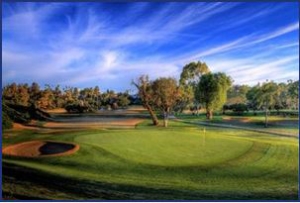 You're invited! Come join us for the golf tournament fundraiser on Monday, September 21st held at the fabulous premiere private Victoria Country Club in Riverside. Incorporated in 1903, it's one of the oldest clubs in Southern California. Enjoy the exquisite greens, fine fairways, host of U.S. Open qualifying, U.S. Amateur, Mid-Amateur, Senior Amateur, and Southern California Amateur qualifying tournaments are played. Bring your fun foursome. The golf package includes your round of golf, lunch and dinner! You can also purchase raffle tickets, mulligans, additional dinners and signing up is EASY, register online at TrainMason.org/golf.
Go for Sponsorship! It's more fun for you, and just one of the many ways to help promote masonry and train students towards jobs in our industry. Since 1997, MITA promotes masonry and starts in high schools to introduce masonry skills training as a pathway to an in-demand occupation and career. After completing high school graduation or equivalency, then adult training classes are part of masonry apprentice training. But what we need is support from you – the very people that will benefit from MITA – local contractors and suppliers. Sign up here or make a donation! Please contact Lindsay Barto, (909) 816-9821, LBarto@AngelusBlock.com.
Hole in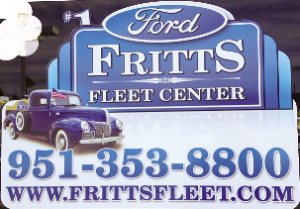 One Drives A 2015!
You've seen it happen, and you know you can do it. Drive it to the hole, and you'll be driving a brand new set of 2015 wheels. Hit the Hole in One and Fritts Ford Fleet Center is your new best friend with a 2015 Fusion Energi Hybrid. Congratulations, you're an Ace!

Did you know? Golfing is healthy for you! Research shows golfers have a longer life expectancy than others of the same sex, age and socioeconomic status. And, playing golf regularly can greatly reduce the risks of heart disease, diabetes and cancer. Experts at the American Society of Golf Course Architects have the story and research details that golf is good! Read more…
Thank you! For supporting our association, our community, and the future of our industry, please share our thanks to Angelus Block, CalPortland Company, Cultured Stone by Boral, iQ Power Tools, Leo Rodriguez Insurance, Pacific Western Bank in Redlands, DAVIS COLORS, Proto-II Wall Systems, ORCO Block & Hardscape, Southeast Construction Products, RCP Block& Brick, Holliday Rock, Vulcan Materials Company, Robertson's Ready Mix, Cornerstone Masonry, Kretschmar & Smith, NuWay Masonry Inc., Frank Smith Masonry, Mason Contractors Association of California.